Are you ready to take your vacation to the next level? If so, then a vacation rental in Chatham, Cape Cod is the perfect choice! Chatham is a charming New England coastal town that offers something for everyone. From gorgeous beaches to delicious seafood restaurants, there are plenty of activities and attractions to keep you entertained. Plus, with a vacation rental, you'll have all the comforts of home right at your fingertips. Continue reading to learn why choosing a Chatham vacation rental will help you make the most of your vacation!
Best Things To Do In Chatham
The Perfect Vacation Destination
One of the most important factors when planning a vacation is location. When it comes to Chatham, Cape Cod, you won't be disappointed. This charming town is nestled in the southeastern part of Cape Cod, known for its beautiful beaches, rich history, and stunning views, like this one: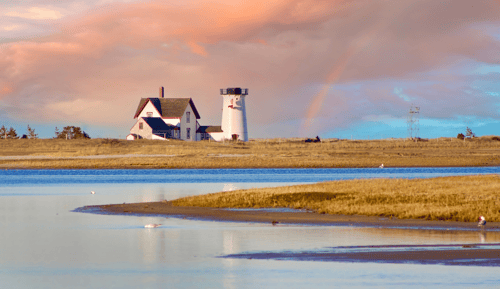 When you choose to rent a vacation home in Chatham, you'll be able to take full advantage of everything this town has to offer. Whether you want to spend your days lounging on the beach or exploring the quaint shops and restaurants in town, everything is within easy reach.
You'll also have easy access to the famous Chatham Lighthouse, a popular landmark that offers breathtaking views of the ocean and coastline. And if you're looking to get out and explore the rest of Cape Cod, Chatham is centrally located, making it a great home base for day trips.
Overall, choosing a Chatham vacation rental means you'll be able to make the most of your vacation, no matter what your plans may be.
All of the Amenities You Need
One of the biggest benefits of renting a vacation rental in Chatham, Cape Cod is having access to all the comforts of home. Unlike hotels, vacation rentals are equipped with full kitchens, multiple bedrooms, and bathrooms, and often come with amenities like laundry facilities, outdoor spaces, and entertainment systems. This means you can enjoy all the conveniences of home while on vacation.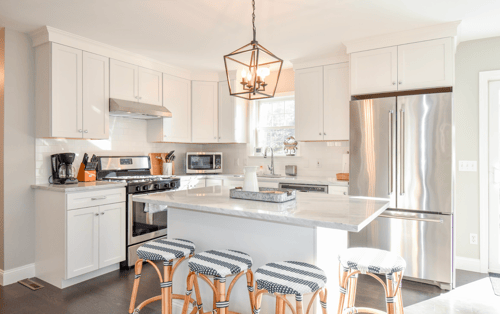 With a full kitchen, you can prepare your own meals, saving money on dining out and giving you the flexibility to eat when and where you want. It's also perfect for families with picky eaters or dietary restrictions, as you can tailor meals to suit everyone's needs. You can even cook up some fresh seafood from the local markets and enjoy a delicious home-cooked meal with a view of the ocean.
Having more space in a vacation rental also means everyone can spread out and have their own room to relax and unwind. Kids can have their own space to play, while adults can have some peace and quiet to read or catch up on work. Plus, with multiple bathrooms, there won't be any fights over who gets to use the shower first.
Vacation rentals also often come with entertainment options like TVs, DVDs, and board games, perfect for rainy days or nights in. And with laundry facilities, you can pack less and have access to fresh clothes whenever you need them.
Spacious Rentals
When it comes to planning a family vacation, finding accommodations that offer ample space can be a real challenge. Hotels and resorts may offer some extra amenities, but the room layouts and square footage often leave a lot to be desired. This is where vacation rentals in Chatham, Cape Cod, really shine.
With a Chatham vacation rental, you can choose a property that has enough bedrooms and bathrooms for your entire group, plus common areas where you can all gather and spend time together. You'll have a living room for lounging, a dining room for meals, and perhaps even a game room or outdoor patio for even more space to spread out.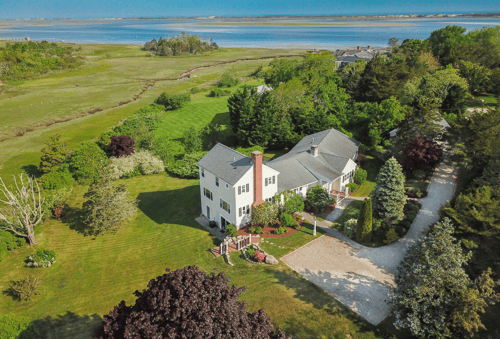 For families traveling with children, a vacation rental is often the best option for providing everyone with a little extra privacy and quiet time. Parents can put kids to bed in their own rooms and still enjoy adult time in other parts of the rental. And if you're traveling with extended family or friends, you'll appreciate having more space to accommodate different schedules and routines.
Chatham vacation rentals come in all shapes and sizes, from cozy cottages to sprawling beach houses. So, no matter the size of your group, you can find a rental that offers enough space for everyone. Plus, many vacation rentals also offer added amenities such as outdoor grills and so much more.
Comfort and Relaxation
One of the best things about renting a vacation home in Chatham is the opportunity to relax. Unlike a cramped hotel room, a vacation rental offers plenty of space to stretch out and unwind. After a day of exploring the beautiful beaches, charming shops, and historic lighthouses, you can come back to your rental and decompress.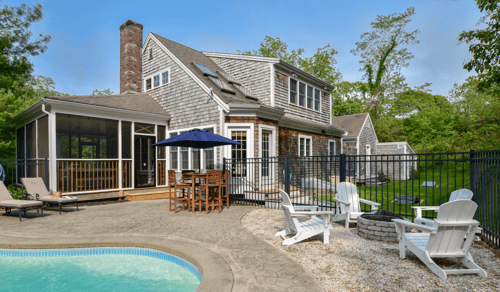 Whether you want to lounge on the couch and watch a movie or read a book on the porch, a vacation rental provides the perfect setting to relax and recharge. You don't have to worry about the hustle and bustle of a hotel, as vacation rentals offer more seclusion and privacy.
Book Your Chatham Vacation Rental with This Is Del Mar Today
Choosing a vacation rental in Chatham gives you the perfect opportunity to make the most of your stay. You'll have all the space you need, the convenience of a fully equipped kitchen, and the ability to unwind in a cozy and comfortable setting.
With so many vacation rental options to choose from, finding your perfect home away from home has never been easier. Start planning your Cape Cod getaway with This Is Del Mar today!
1. Chatham Lighthouse: This iconic lighthouse offers breathtaking views of the Atlantic Ocean and is a must-visit spot in Chatham. You can take a tour and learn about its fascinating history.
2. Chatham Fish Pier: Visit the bustling fish pier to see local fishermen unloading their catch of the day. You can also find fresh seafood at the fish market and enjoy the lively atmosphere.
3. Chatham Main Street: Take a stroll down Chatham's Main Street, lined with charming shops, galleries, and restaurants. It's a great place to explore and find unique souvenirs.
4. Chatham Marconi Maritime Center: Explore the history of wireless communication at the Marconi Maritime Center. Learn about Guglielmo Marconi's pioneering work and its impact on global communication.
5. Stage Harbor Lighthouse: Take a scenic walk to Stage Harbor Lighthouse, located on Harding's Beach. Enjoy the picturesque views and learn about the area's maritime heritage.
At every stage of your vacation, we are committed to delivering a 5-star experience for each guest. From the moment you make your booking to the time you bid farewell, our dedicated team is here to guarantee that your stay on Cape Cod is nothing short of exceptional.
Linens & Towels
Bringing sheets or making your bed shouldn't be part of great vacation. When you arrive, beds will be freshly made and topped with folded hotel-quality towels.
Keyless Entry
Stopping by a rental office to get a key can be a pain; instead, all of our homes are equipped with keypad locks, to make it easier and more secure for guests.
Dedicated Service
Questions from guests are expected, and welcome! We have a dedicated local customer service team to deal with any questions or issues you have while you are here.
24/7 Emergency Line
Emergencies happen, even on vacation; we provide a 24/7 emergency line so our guests are safe, at all hours.
Premier Cleaning Standards
A great vacation begins with a clean home; in order to keep our standards high, and always ensure things are sparkling for our guests, all of our housekeepers work directly for us.
Local Partnerships
Del Mar Vacations is partnered with over 80 businesses around Cape Cod to help us provide exclusive discounts, event, and charitable opportunities for guests.
What are customers are saying
I had a great rental experience with Del Mar as always! I've booked with them several times over the last couple years now and it's always a pleasure! Booking is an easy, straightforward process, and the homes are always clean and beautiful. I'm very much looking forward to my next trip to the Cape and renting from them again soon!
I have stayed at a lot of rentals over my 72 years and Del Mar came through with the best RESPONSE time for issues. The cleaning staff was amazing (I manage a gym and know about cleaning!). I work in customer service and I was impressed. Thank you Del Mar for making my vacation stress free !!!!
Del Mar is staffed with professional, personable people who strive to make their guests' stay as enjoyable as possible. They're a phone call away when you need them, yet respect your privacy when you don't. This is my second year dealing with Del Mar and I've had nothing but positive experiences. I only wish Del Mar was nationwide so I could use them everywhere I travel.